Start Package Service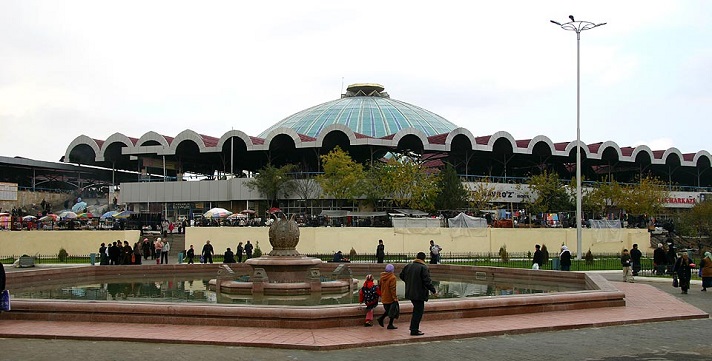 Marakanda Travel is a licensed travel agency and is able to supply the visa support Uzbekistan Visa Support through Letter of Invitation (LOI).
Start Package services includes:
Airport arrival service;
Transfer to hotel;
One or more overnight in hotel of your choice with optional services
Time required providing LOI is 7 working days.
Uzbekistan Visa Support Conditions
Visa support is provided for free with the purchase of a tour package. Marakanda Travel can provide you with the visa support for a fee, if you make your hotel bookings for the duration of the visa support. Visa support for a visa up to 2 weeks costs $ 30 per person (children under 12 - $20) and up to 1 month - $50 per person (children under 12 - $30). Please note that additional consular fees are paid at the embassy with your visa application, which may range from $ 40 up-to $150, depending on the length of your stay and the country of your citizenship.
To provide you with the visa support, we need the following:
Fill out Uzbekistan Visa Support/Letter of Invitation (LOI) Form;
Send us a good quality photocopy of your passport by fax or preferably a scanned copy by e-mail.
Copy of the flight tickets or official flight reservation form, if visa will be obtained upon arrival at the Tashkent International Airport. See conditions below.
Based on the above information, we will prepare a visa support application and submit it to the Ministry of Foreign Affairs of Uzbekistan in Tashkent. The approval process takes about 7 working days. Approved visa support application is faxed directly to the embassy or consulate of the Republic of Uzbekistan provided in your Letter of Invitation. We will send you by e-mail the reference number (telex number) of the approved Letter of Invitation, which you would need to provide together with your visa application.
Note: The Ministry of Foreign Affairs reserves the right to deny any application for visa support without providing further explanations or may request additional information (e.g., letter from the employer confirming the employment)
Where to apply for Uzbekistan Visa?
You can apply for a visa where Uzbekistan Embassy or Consulate exist. List of Uzbekistan Embassies and Consulates here.
Uzbekistan Visa at Tashkent International Airport?
It is possible to obtain a visa at the international arrivals lounge of Tashkent International Airport, if both of the following conditions are met:
There is no Uzbekistan Embassy or Consulate in the country, where you are originating your flight to Uzbekistan;
Connecting flight to Uzbekistan, in the country where Uzbekistan Embassy or Consulate exists, does not provide enough time to obtain a visa.
Uzbekistan Visa Application requirements:
Uzbekistan Visa support, also referred to as Letter of Invitation (LOI);
Valid passport;
Completed application form;
1 passport-size photo;
Fee, payable on collection of visa;
Stamped, self-addressed envelope, if applying by post;
Evidence of purpose of a visit;
Confirmation of hotel reservation and details of stay;
All costs can be paid via bank transfer or using other options which can be discussed through communication with us.
Start package rate based on hotels
| | | |
| --- | --- | --- |
| START PACKAGE RATE BASED ON HOTELS IN TASHKENT | SINGLE | |
| | $60 | $75 |
| | $60 | $75 |
| Park Turon **** | $85 | $100 |
| International ***** | $180 | $220 |

Airport Transfers from and to Tashkent Airport and other cities of Uzbekistan
Marakanda Travel provides airport transfer services. Our dependable drivers can pick you up at the airport and safely deliver to your hotel, train station or any other destination in the city. We recommend avoiding hiring a private taxi at the airport, as you may end up paying more or not being delivered to the hotel you have requested. Below are transfer prices in USD up to 2 persons. Please call in or request your reservation at least 3 business days in advance. All transfer services have to be prepaid in advance.
| | | |
| --- | --- | --- |
| CITY | PICK-UP | DROP-OFF |
| Tashkent | $15 | $15 |
| Samarkand | $15 | $15 |
| Bukhara | $15 | $15 |
| Khiva/Urgench | $20 | $20 |
| Ferghana | $15 | $15 |
| Termez | $15 | $15 |
Optional services:
CIP services: Meeting and departure via CIP hall at the airport;
City tour with guide: (cost in Tashkent city is from $45 a day (6 hours of working time);
Theatre, reservation: A visit to the famous Alisher Navoi Opera & Ballet Theatre (USD 13 p/person).
How the common custom tour is organized?
The driver, with limited English, picks you up at the airport and drives you to cities, hotels, and tourist sites according to the itinerary developed together with Marakanda Travel. During the tour, local guides, specializing in their respective cities, are hired locally and timing of city tours is set according to your wish, or make a choice of TOURS we offer. For small group tours we usually include only breakfast, as it gives more flexibility with places and type of food you would want to eat.
Note: Accurate price quotation will be provided separately for each request. The price for the same tour may vary significantly, depending on the time of year and type of accommodation.